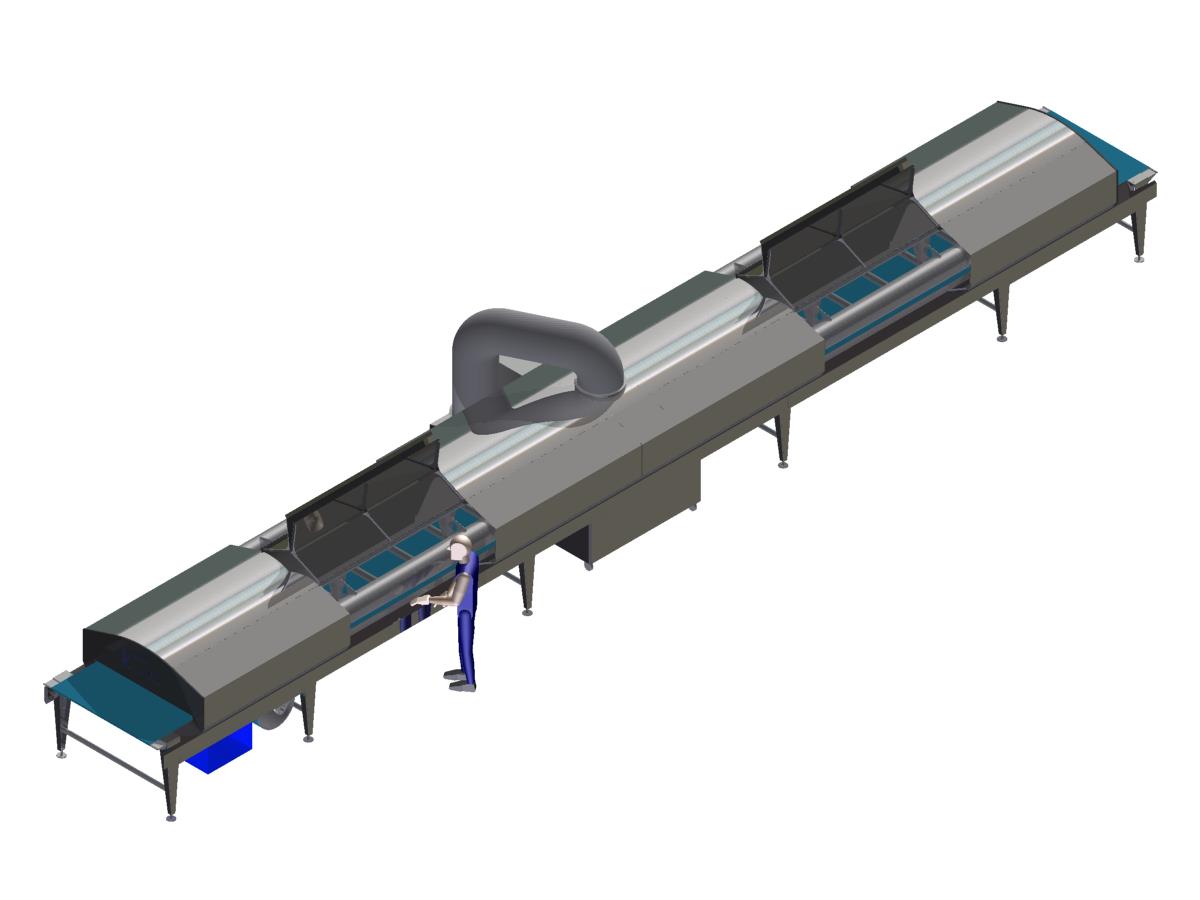 Modular Construction
Conveyor widths from 300mm to 2000mm.
Easily transportable 4000mm long modular sections.
Insulated hinged tunnel covers 2000mm long.
Slot in air conditioning and temperature control system.
System designed for fast and easy 'drop in' installation.
Hygienic Design
Cleanable stainless steel construction throughput with a minimal amount of flat horizontal surfaces.
Minimal product build up areas within the conveyor and easy access for cleaning.
Full access to product and service areas via gas strut assisted covers.
All tunnel covers have a self-sealing lip design.
Stainless steel rollers. Drive drum removable for cleaning on most models.
Specialist Conveyor Design
A wide range of conveyor belts available, with belting materials carefully selected to suit individual process requirements.
Automatic belt tracking and tensioning with options for continuous cleaning.
Process Cooling Design
The standard air conditioning unit can accommodate up to 70 kW of cooling capacity.
Brine or direct expansion (DX) refrigeration systems are optional.
Air circulation volumes 2.7m3/sec can be handled in the standard configuration.
Optional dehumidification by air reheating or dehumidifiers.
High performance cooling via carefully pitched air knives.
Gentle cooling velocities achieved by flow and counterflow air directions.
Under belt cooling available via pressurised coils.
The cooling shall be accomplished via either a direct expansion system using refrigerant or via a water chilled system.
The refrigeration system will be sized and integrated into the tunnel
design.